Reservations (305) 664-2321
Best Rate Guarantee
When You Book Direct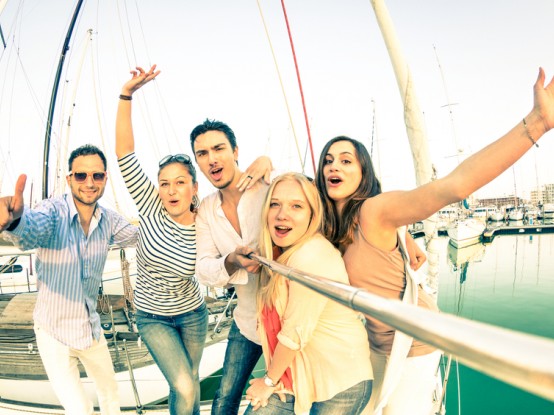 Golf with No Sand and Lots of Water
For a golf experience unlike anything else you've ever tried before, consider joining the Conch Scramble Par-Tee on the Water this September 23rd-24th, right in Islamorada. If you're traveling to Postcard Inn with four people who would like to play, you can form your own team and take on the competition.
Unlike other golf games and tournaments, there are no golf carts or sand traps—you'll play on floating targets right on the water. A designated cabbie will take you via boat to all the targets, and each member on your team will get two tries to make the shot. Don't worry if you do miss—the golf balls themselves are biodegradable, and will actually turn into fish food after the competition.
For an added layer of fun, you can also compete in their dress-up competition. The team with the most spirited costumes will receive a special award, and even if you can't participate in the tournament, this bonus will make the Conch Scramble fun to visit and observe. You can feel good about joining, too, because the money raised is given to two local charities. All in all, this is a great way to get a feel for the community of Islamorada.
Also, both participants and non-participants can enjoy the Kick-Off Party on the night of the 23rd. While the venue has yet to be announced (so you'll want to check up on the event website later), you'll have the opportunity to eat dinner there, and there will be a live and silent auction you can place bets in. This will all take place during entertainment you can enjoy.
However much you want to partake in this year's Conch Scramble Par-Tee on the Water, the Postcard Inn will act as your perfect headquarters. You'll have the opportunity to prepare beforehand, and relax and celebrate afterwards—after learning a little more about Islamorada and its community.
Address:
88005 Overseas Highway #10-203
Islamorada, FL 33036