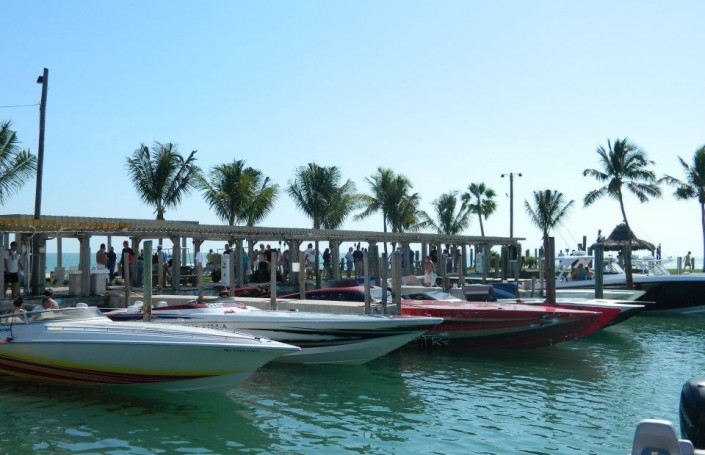 If relaxing in the sun with a cocktail in your hand does not fulfill your adventurous desires, then check out all the amazing things to do while staying at Postcard Inn Beach Resort and Marina at Holiday Isle!
Welcome to Postcard Inn at Holiday Isle
Islamorada Art & Culture
Florida Keys & Key West appeal to visitors through a varied cultural menu. The islands' creative community is vibrant and varied, overflowing with an energy and enthusiasm that has drawn visitors for decades.
Today this community is attracting a growing national and international market of people interested in heritage and cultural tourism and who want to experience the arts, with events ranging from an annual literary seminar to a professional symphony orchestra series.
Florida Keys Boating
Each year, thousands of commercial, recreational and pleasure boaters visit the Florida Keys to fish, dive, snorkel and enjoy a wealth of activities on the water, including kayaking and paddle board sports.
Islamorada Diving
Islamorada, long recognized as the "Sport Fishing Capital of the World," is now an icon among sport divers for much the same reason, a massive population of tropical marine life. High profile coral heads and broad ledges shelter huge congregates of French grunt and goatfish, while regal queen angelfish casually graze amid the reef recesses. Friendly green moray eels swim freely along the spur-and-groove channels, and reclusive nurse sharks lurk beneath the overhangs. Islamorada offers a wide variety of shallow coral reefs, mini walls, shipwrecks, and even an underwater habitat for scientific research, the Aquarius.
The Eagle - This 287-foot ship was intentionally sunk in 110 feet of water as a dive attraction and rests on her starboard side cloaked in a colorful patina of encrusting sponge and coral, populated by huge schools of grunt, tarpon, and jack.
Davis Reef - This reef is revered for its incredible concentration of grunts and schoolmaster snapper, as well as several amiable resident green morays, long accustomed to benign interaction with the dive masters.
Alligator Reef - Now marked by a 136-foot-tall lighthouse, on this spot in 1822 the USS Alligator grounded and sank while protecting a convoy from pirates. Now all that remains of the wreck are the twin piles of ballast stones, but the coral reef – in just 25 feet of water – is vibrant and alive.
Conch Wall - Offering an exciting change of pace from the normal spur-and-groove profiles of most Keys' reefs, Conch Wall presents a precipitous sloping wall and captivating concentrations of barrel sponge and gorgonia punctuating the seafloor.
Crocker Wall - A 450+-foot-long wall in 50 feet of water. The wall has a thirty-foot decline and features grunts, yellowtail and grouper with spur-and-groove coral and block coral on the wall.
Pickles Reef - For macro photo enthusiasts, Pickles provides a wonderful opportunity to encounter the reef's minutia, from flamingo tongue cowries to banded coral shrimp, all amid a dynamic coral reef in only 15 to 25 feet of water.
Florida Keys Health and Wellness
Throughout the Florida Keys, visitors may find that not only do calm waters and soothing skies enhance the quality of a Keys vacation, but the availability of beauty, health and wellness therapies round out a life-changing experience, inside and out.
In virtually any area of the Keys are rejuvenating day spas, massage therapies, yoga classes or alternative healing treatments for any traveler, whether you are on vacation solo, sharing a romantic couple's getaway, a girlfriends' weekend, pre-wedding bridal party treat or looking to reconnect mind, body and spirit.
Islamorada Art Galleries and Antique Shops
LOBSTER TRAP ART GIFT SHOP GALLERY
Phone: 305-664-0001
82200 Overseas Highway
Islamorada , FL 33036
PASTA PANTALEO SIGNATURE GALLERY
Phone: 954-290-4262
81599 Old Highway 1
Islamorada , FL 33036
RAIN BARRELL ARTISAN VILLAGE
Phone: 305-852-8935
86700 Overseas Hwy
Islamorada , FL 33036
REDBONE GALLERY
Phone: 305-664-2002
Collections of Inshore and Offshore Saltwater Fishing
MM. 81.5 ISLAMORADA , FL 33036
STACIE KRUPA GALLERY
Phone: 305-517-2631
87745 Overseas Highway
Islamorada , FL 33036
GALLERY 84
Phone: 305-735-4596
Art Gallery, Design Center Printing Service
MM 84.7 oceanside,
84771 Overseas Highway Islamorada , FL 33036
GALLERY MORADA
Phone: 305-664-3650
Mile Marker 81.6 Bayside
81611 Old Highway
Islamorada , FL 33036
JOAN PURCELL SUNSHINE ART GALLERY
Phone: 305-664-8166 or 305-304-2579
80925 Overseas Highway
Galleria Mall
Islamorada , FL 33036
JOHN DAVID HAWVER GALLERY
Phone: 305-852-9958
inside The Rain Barrel Artisan Village
86700 Overseas Highway
Islamorada , FL 33036
LAWLER GALLERY
Phone: 305-664-5401
86700 Overseas Highway
Islamorada , FL 33036
Islamorada Beaches and Park Attractions
LIGNUMVITAE KEY BOTANICAL STATE PARK
Phone: (305) 664-2540
Mile Marker 78.5
Overseas Highway
Islamorada , FL 33036
LONG KEY STATE PARK
Phone: (305)664-4815
67400 Overseas Highway
Long Key , FL 33001
SAN PEDRO UNDERWATER ARCHAEOLOGICAL PRESERVE STATE PARK
Phone: (305) 664-2540
U.S. 1 Mile Marker 85.5
Islamorada , FL 33036
WINDLEY KEY FOSSIL REEF GEOLOGICAL STATE PARK
Phone: (305) 664-2540
U.S. 1 Mile Marker 84.9
Islamorada , FL 33036
ANNE'S BEACH
MM 73.5
Islamorada , FL 33036
THEATER OF THE SEA
Phone: 305-664-2431
84.5 Oceanside
Islamorada, FL 33036
Marine Mammal Adventure Park. Eco tours, swim with Dolphins, Sea Lions, and Sting Rays, plus other programs in beautifully landscaped setting.
FLORIDA KEYS WILD BIRD CENTER
Phone: (305) 852-4486
A Rescue, Rehab & Release Facility
93600 Overseas Hwy MM 93.6
Tavernier , FL 33070
FOUNDERS PARK, POOL & SKATE PARK
87000 Overseas Hwy
Mile Marker 87
Islamorada , FL 33037
HISTORY OF DIVING MUSEUM
Phone: 305-664-9737
Mile Marker 83, Bayside
Overseas Highway
Islamorada , FL 33036
INDIAN KEY HISTORIC STATE PARK
Phone: (305) 664-2540
U.S. 1 Mile Marker 85.5
Islamorada , FL 33036
*Content provided Fla-Keys.com