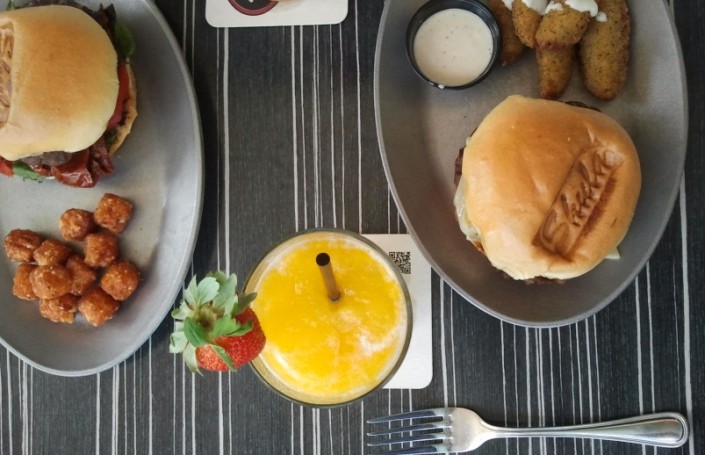 Bring all your friends, your girl friends or social group together for an unforgettable gathering at Postcard Inn Beach Resort and Marina. Our iconic property that offers the retro, throwback feel, yet easy-to-reach Florida Keys resort is ideal for social groups, any other excuse you can think up to vacation in paradise!
Host your next social group or girl's getaway in the Florida Keys at the Postcard Inn Beach Resort and Marina!
Postcard Inn Beach Resort and Marina offers a tropical setting where you can relax, enjoy each other's company, and create memories that will be shared for life. You and your friends can enjoy 12 acres of beach and a great Oceanside pool. We are the home of the Rumrunner you know. Your group can hang out in our Rum Runners Island Bar overlooking the ocean with crows nests to make you feel like you are a really pirate. You can also dance the night away in the original Florida Keys World Famous Tiki Bar. Live bands or DJ's will keep you group going.
Fun Local Attractions:
Islamorada offers some of the top attractions for your group to visit like Theater of the Sea, with a swim with the dolphins program for your group to enjoy just feet away from the resort. Let your group explore great history of the Florida Keys at the History of Diving Museum. Islamorada also offers so of the top artists in Florida with an increasable art walk are in the village. These are just a few of the many great local attractions for groups. What fun to share on Face Book or social site.
Activities For The Group:
If you are interested in fun and great memories try our more than 21 Charter Captains(offshore and Back Country available onsite at our resort marina just feet from your room). The resort also offers boat rental, snorkel and dive shop with daily trips, and a full verity of water sports including, kayaks, paddle board, and jet skis all onsite.
The resort offers a great beach pavilion for us to cater your whole group while you relax at or try our breath taking views from our Horizon Room for your meet and be catered to! How about our newest restaurant Shula Burger which is sure to fit your budget. Islamorada also offers over 24 great restaurants in a 4 mile radius from 3 Star to 5 Star our island has it all.
How To Get Here:
The resort is located at Mile Marker 84 half way between Key West and the mainland. Just an hour and a half from Miami or 2 hours from Fort Lauderdale. Rent a convertible and hit the road for one on the most scenic drives Florida has to offer. If you need group transportation let our sales office arrange it with one our reliable transportation companies. Daily shuttle can also be arranged with Keys Shuttle.
Wish You Were Here!! With Us!