Florida Keys Fishing Charter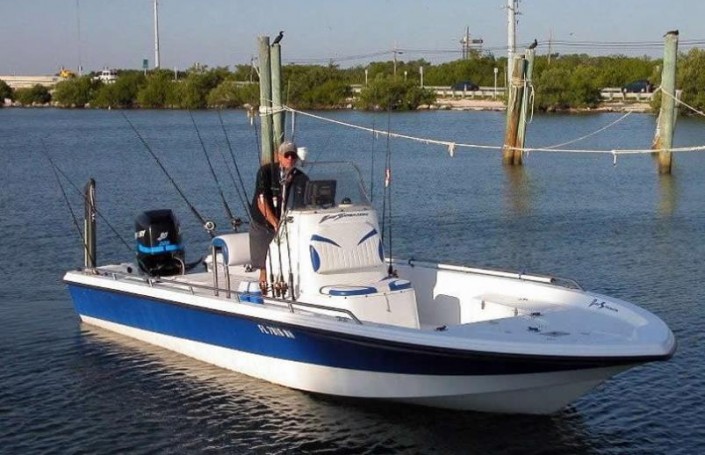 Has been a licensed fishing Captain since 1970. He holds a US. Coast Guard's Master of near Coastal, Steam or Motor Vessels license and has run fishing vessels up to 125a€². Capt Cliff has fished extensively throughout the Northeast, Bahamas, Dry Tortugas, not to mention the fabulous Florida Keys. The past 23 years however, Capt. Cliff has concentrated his expertise on fishing the famous backcountry flats of Islamorada in the beautiful Florida Keys.
Postcard Inn at Holiday Isle
Captain: Cliff Tatje Vessel: Gotta Go II
Website: http://www.captcliff.com
Phone Number: 888-783-8489
Biography: The Gotta Go II is a 24 foot Vip Bay Stealth, powered by a Mercury Optimax of 225 horsepower, it has an 8 and a 1/2 foot beam , this flats boat is very roomy and fishes up to 4 people comfortable. The Gotta Go II is one of the most stable fishing platforms on the Islamorada backcountry waters. While the Gotta Go II can go into very shallow water, it also has the capability of fishing the inshore patch reefs for Yellowtail, Mangrove and mutton snappers and It can go into the Gulf of Mexico for Spanish Mackerel, Cobia, Tripletail and Sharks!–Big Sharks! There is also lot's of dry storage for your fishing and non-fishing gear. So don't forget to bring your Polarized sunglasses, deck shoes [no black soles please] sunscreen [no spray bottles], long-sleeved shirt and pants, camera and film, lunch and drinks.