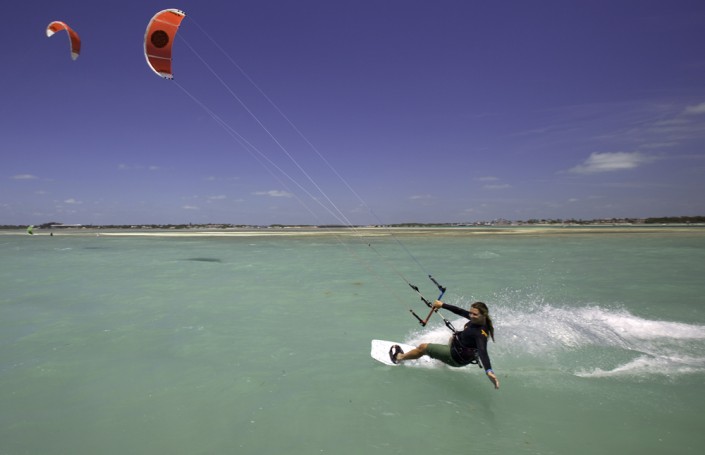 If relaxing in the sun with a cocktail in your hand does not fulfill your adventurous desires, then check out the amazing Islamorada water sport options at Postcard Inn Beach Resort and Marina at Holiday Isle!

The amateur to the experienced can take advantage of jet ski, kayak, paddle boarding, and kite boarding rentals and lessons. Hourly rates allow you to choose just how ambitious you want to be on the water. Learn More
Welcome to PCI Islamorada Florida Keys Resort Vacation Activities
Islamorada Dive Trips
Looking to swim with the locals? At our Islamorada resort the dive shop offers two dive trips per day, to the beautiful tropical reefs, where you'll meet all varieties of fish. Learn More
Islamorada Fishing Charters
Of course swimming with fish isn't for everyone; some of us prefer to catch them. Live out your angling dreams in the fisherman's paradise of Florida! Learn More
Islamorada Fishing Party Boat
Another fishing option in our marina is the "Island Star", a 70' long by 22' wide, 74 capacity party fishing boat. Complete with a large indoor cabin for sun and weather protection, bathrooms and two amazing Captains, the Island Star can take single passengers, intimate parties or large groups out for a fun filled day of fishing on the water. Captain Scott Felegy and Captain Steve Stone look forward to helping create fishing memories that will last a lifetime. Learn More
Islamorada Boat Rentals
You don't have to worry about the hook, line, and sinker to be able to call your friends to say "I'm on a boat." Boat rentals are also available to cruise around the island, bask in the sunshine, and maybe even experience a manatee sighting. Locals and voyagers alike are welcome to sail in and join us at Holiday Isle Marina! Learn more about our Islamorada boat rentals. Call Jeff at 305-664-0091 for more information.
Islamorada Jet Ski Adventures
Spray Watersports offers Jet Ski Tours and Rentals here at Postcard Inn at Holiday Isle. They offer rentals by the hour as well as a guided tour of the area by water. The BEST way to see Islamorada! Call 305-664-0075 for more information.
Islamorada Snorkeling, Sunset Cruises and EcoTours
Capt. Sue DuBon with Allergic to Land Charters invites you to enjoy an eco tour with your family, a snorkeling trip with your friends, or a sunset cruise with your honey. Based at our sister property, Pelican Cove, Capt. Sue is happy to customize a charter for you and your group.Please call 305-393-0842 or visit www.allergictolandcharters.com for more information.
Capacity: 6 people maximum
Islamorada Jet Pack Adventures with Tiki Jet
The most exciting watersports activity in the Florida Keys in now in Islamorada! With Tiki Jet, anyone can experience the thrill of flying the Jetlev, the world's first water powered jetpack! The jetpack system is amazingly easy to fly with almost no physical effort required from the pilot. In fact, most first time pilots are flying in approximately 3 minutes thanks to our highly specialized training system!
Website: http://tikijet.com/
Phone number: (305) 814-0769
Swim with the Dolphins in Islamorada at Theater of the Sea
A pioneer in animal interactive programs, at Theater of the Sea you can swim with dolphins or experience up close and personal dolphin shows, sea lion shows, parrot shows, and much more! The 30 minute dolphin swim includes BOTH trained behaviors like dorsal tows, kisses, and hugs as well as swimming and snorkeling with dolphins. Theater of the Sea offers a variety of animal interaction programs for various ages and prices. Programs are available daily and include admission to our dolphin, sea lion, and parrot shows, guided marine life tour, lagoon-side beach, and bottomless boat ride.

Tel : 305.664.2431
Website : http://theaterofthesea.com
---
Islamorada Beach Massage
If you want total bliss try a oceanside massage on our beach. Enjoy a full-body custom massage to increase circulation, calm your mind and bring relaxation to your body. We also have the option to get a massage in your room to indulge yourself in privacy as tension and stress melt away. Massages are available upon request. For more information, please contact the front desk.